Not enough diversity at your startup? Champion inclusion through better policies
"As the first pregnant woman at my startup, is it my job to create HR policies?"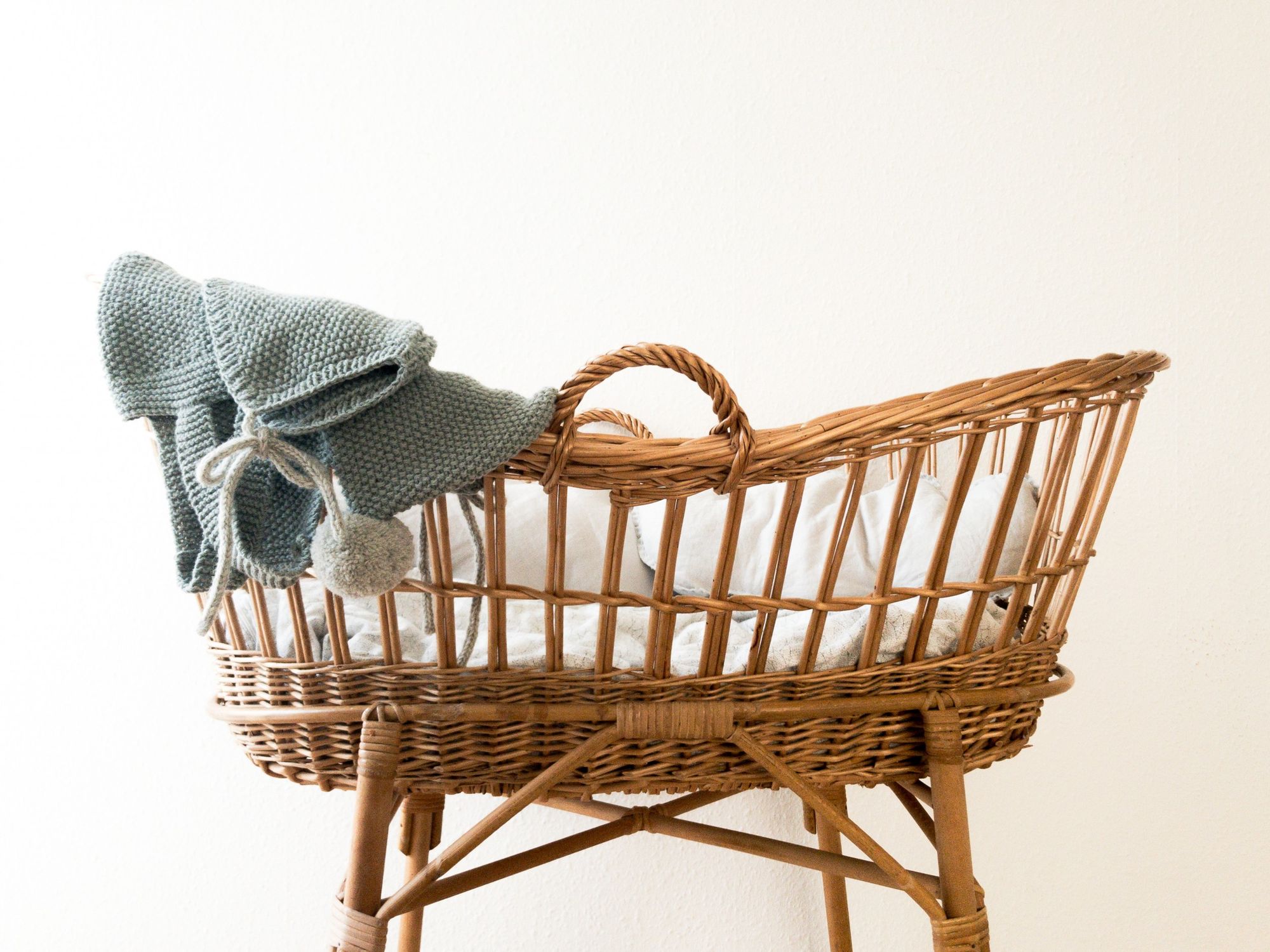 [Editor's Note:] Welcome to our newest guest contributor, Y-Vonne Hutchinson! Y-Vonne is the Founder/CEO of ReadySet, a D&I strategy firm. As usual, you can submit a question of your own for a future column here and get notified about future posts here.
∗ ∗ ∗
Dear Inclusion At Work,
I work in sales for a small startup with a young team. A few months ago, I found out that I'm pregnant. When I told my supervisor, he talked to the recruiting manager who also covers HR, and realized that we have no maternity or paternity policy (we barely have an HR manual). The only person with kids is the male COO.
They asked me, very seriously, to think about and make suggestions on what the policy should be. Do you have advice on how to handle a situation like this, where I'm being asked to make a policy that directly affects me (and likely many future employees)?
-Expecting and Expected
---
Dear Expecting and Expected,
Congratulations! A new baby is often both stressful and exciting, and forming your company's family leave policy is probably not on any pre-baby checklists. So while this might be daunting, there's a lot of things that can help you.
Before we go any further, there's one thing you need to get clarity on: is the company asking for your input as they form these new policies, or are they asking you to take a more active role and lead the creation of these policies?
If it's the former and the company just wants your input, this could be a valuable opportunity for you to help shape a new inclusive policy that not only benefits you, but also future parents at your startup. I encourage you to start by thinking critically about your needs. Tap into your communities, backchannels, and even "mommy blogs" to get an idea of policies at other companies. From these sources, you'll learn about the pressures of being away and then returning to work. You'll also learn where policies can fail. Take notes on what seems appealing/important to you. And be sure to think about caregivers that have different needs from you.
However, if your company is asking you to do the active work of creating a new policy, this would be concerning for a few reasons. As a female employee, you're more likely to receive backlash for taking this on. Also, creating HR policy is extra work that you, as a salesperson, were probably not hired to do. Not only that, assigning the work to you (instead of an HR professional) is problematic. You're not an expert, so it'd be hard for you to learn all the intricacies of creating policies that affect people.
That's why it's important that you get clarity, Expecting and Expected. If they want you to actually craft the policy, you're allowed to call out the fact that this is a problematic ask and push back, professionally and firmly. Or, maybe you'll decide that you DO want to take on at your startup, and put together a group of people to support this and other policy work. All are valid choices, as long as you have the full context and support from your team.
Whatever you decide, here are some further guidelines:
Make sure you're in compliance. Everything should be vetted by legal and HR, to make sure you're meeting municipal, state and federal requirements. Bring in experts who can help -- plus they can also guide you with internal buy-in and external benchmarks.
Be broadly inclusive. A truly inclusive policy is mindful of different arrangements. Many progressive organizations do not differentiate between genders, between birth-parent and non, or between "primary" and "secondary" caregiver arrangements. If that's practical for your company, consider a policy that supports all parents in coming back to work.
Pay attention to the implementation, too. Policies are great on paper, but for them to be effective, new parents have to actually use them. Thoughtful implementation allows for the new program to get socialized, so the entire team understands and is trained on the new policies. This way, when your policy ships, all managers will be committed and supportive.
Anticipate potential questions. You'll want to consider the impact for distributed employees in other states/countries, and note the implications for different groups of employees getting different benefits. With variance in laws, people tend to get confused about what the state pays vs what the employer pays vs what is considered unpaid job-protected leave (i.e. you won't get paid, but won't lose your job either). Be sure to create education processes that ensure everyone knows what benefits to expect. (e.g. creating a parental leave plan specific to the individual)
Get creative! Beyond time off, there are so many ways a company can provide support to parents. For example, there's the allocation of work to cover for a leave – if women and other URMs are automatically expected to pick up extra responsibilities, more inequity gets created. So providing guidelines for managers around contractors/temps can help. Similarly, the company can offer new parents more resources and flexibility, such as the ability to work remotely and child/elder care subsidies.
 
Hungry for more stories about Diversity & Inclusion?
Subscribe and be on your way to becoming a better leader 💪📈🚀

Expecting and Expected, I know this was a lot of details and advice. But again, be sure to make a decision about your involvement first. It's too common for startups to de-prioritize this type of work due to the pressures of building a successful business. But putting the burden of diversity work on underrepresented employees creates further diversity debt that can hurt the business later on. Furthermore, the situation you're in usually indicates the need for broader, thoughtful conversations about how expectations work in a team.
Asking one person to figure out a family leave policy is an especially intense ask. So it's ok to not feel great about being put in this situation, that's what I'm getting from between the lines of your letter. But you're not alone. There are so many resources available, compared to even just a couple of years ago (see links below). There are also many communities of people thinking about this work, available to support you and rest of our industry to move things forward. I respect any decision you make, and hope you know that I'm here for continued support.
Yours,
Y-Vonne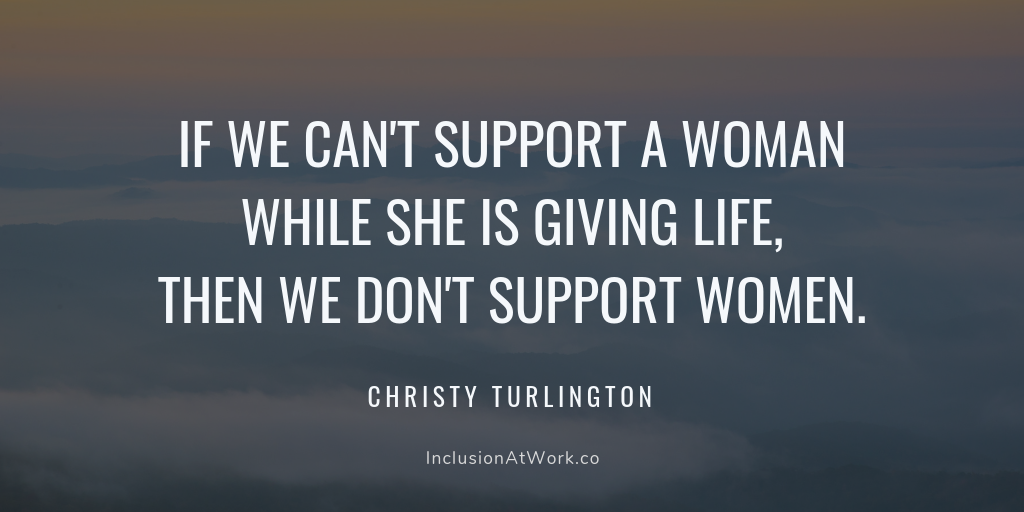 Y-Vonne Hutchinson is the CEO/Founder of ReadySet, a consulting firm specializing in making more equitable, diverse, and inclusive work environments. She's a former international human rights lawyer and one of the founding Advisors for Project Include. Want to bring ReadySet to your organization? Contact Y-Vonne and her team here.
---
Know a startup team that might not have gone around to thinking about inclusive policies yet? Send them this post!
Further reading:
Check out the case study on Caregivers from the Project Include team.
Our previous column covers how startups often places of the burden of diversity work on URMs, reinforcing the very disparity it's supposed to remedy: Obligated to D&I
More resources: The Expecting Playbook is targeted towards Canadian startups, but lessons are applicable to all. PL+US is a great organization bringing paid leave policies to companies. Gusto has a guide for HR here.
 
Thanks to Jennifer Kim & Bukky Adebayo for helping with this post.
Images by Nynne Schrøder via Unsplash