A guide to inclusion surveys, the 🔑 to data-informed diversity programs
Bring data to the table and supercharge your D&I efforts!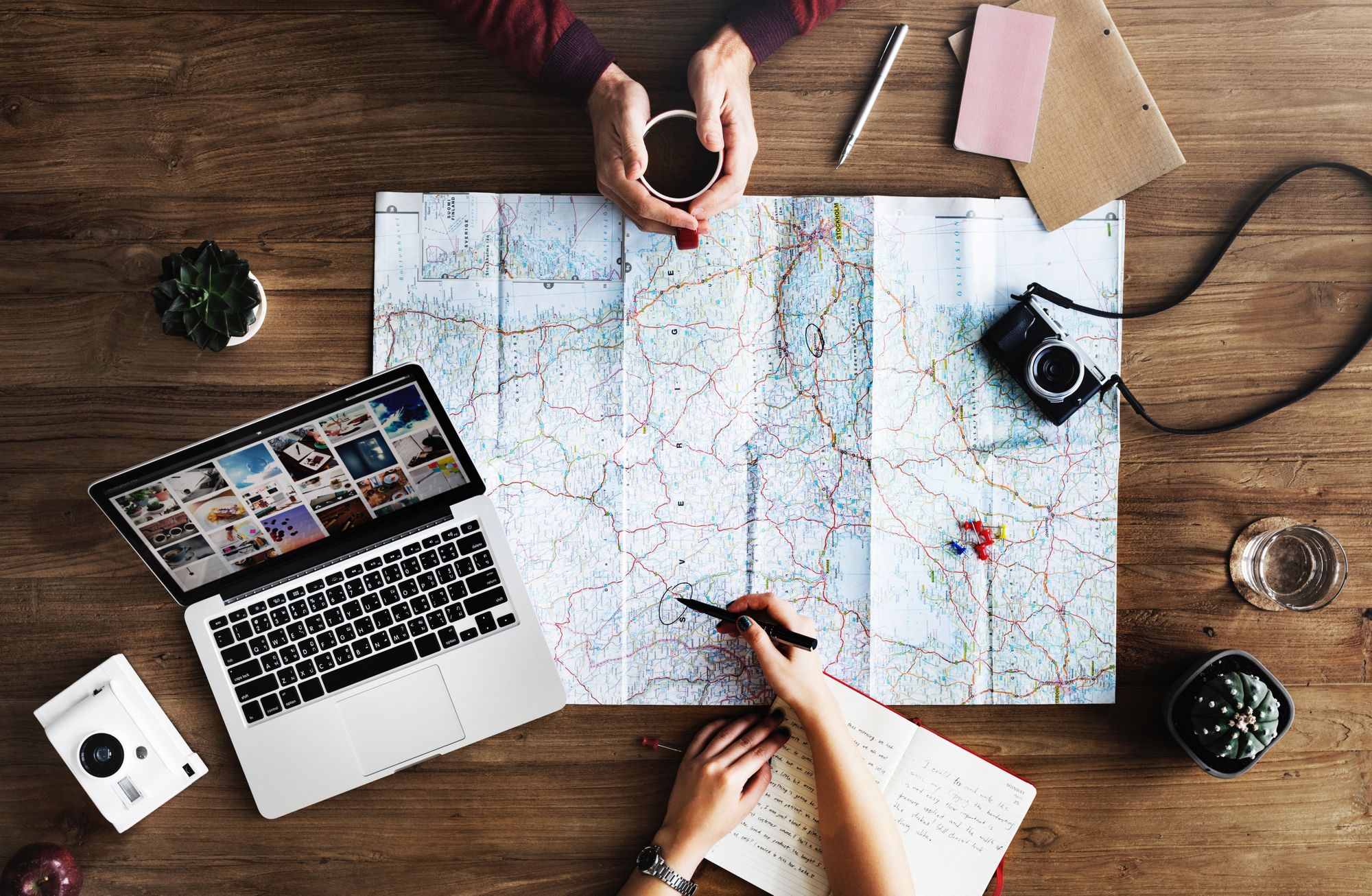 ∗ ∗ ∗
Inclusion At Work is a resource for startups that care about Diversity & Inclusion. We're making a bit of a departure from our usual advice column with our first Guide below – let us know if you find it helpful, and subscribe to our weekly posts here!
This guide is co-written with Steven Huang, Head of D&I at Culture Amp. He's advised 300+ companies with employee surveys and is the expert on the subject!
---
Companies trying to improve Diversity & Inclusion often find themselves at a loss of where to start. After all, D&I is a complex challenge that will take more than a "check the box" approach – no single team can "solve" it, and definitely not overnight.
Given the focus on D&I these days, it can be tempting to go straight to the most visible initiatives, like "hire more women!" or "diversify the senior leadership!" But before jumping into resource-intensive initiatives, we're big proponents of considering an inclusion survey as an early step for your D&I program.
We wrote this guide because inclusion surveys can be extremely helpful, like studying a map before you set out on a long journey. Learning the routes, preparing resources, and accounting for bad road conditions, etc. – all that planning helps you work smart, not just hard. It's a tool that we think all companies should have access to, not just those that can afford expensive consultants.
We've heard from so many companies the benefits of embracing inclusion surveys. But the biggest impact might be the confidence and power for internal D&I advocates to build meaningful buy-in. A successful inclusion survey allows advocates to bring data to the table, and help others see D&I as a strategic business effort.
When done well, an inclusion survey can help you diagnose your current state, collect information to support your arguments, and take meaningful, data-informed action. Moreover, they help provide a shared language between the advocates and executives. Business-minded leaders receive the concrete data to make the problem more relevant in their world. And advocates are provided with stories to inspire further action.
Here's the breakdown of process for running an inclusion survey – in 6 concrete stages – to maximize its effectiveness and hopefully, avoid some common pitfalls!
Get buy-in
Choose your starting point
Ship it!
Analyze
Follow up
Re-measure
1. Get buy-in 🤝
 
Getting buy-in from key stakeholders early on will help ensure the success of the survey initiative. You generally want to aim for more substantial than "other companies do it" or "the CEO thinks we should." So gather up the relevant parties (e.g. Head of HR, formal or informal D&I leads, maybe even the CEO for smaller companies) and discuss together your why behind the survey. In this space, you'll also want to talk about what you expect from the process, what you hope to learn, and commit to when/how you will share the results.
 
2. Choose your starting point 🏁
 
Given the potential sensitive nature of the inclusion surveys, don't reinvent the wheel! Survey design is a whole field of study on its own – it's not easy to create unbiased questions that lead to meaningful results. So we can and should rely on experts.
Here are a couple well-designed templates to start. This survey developed by SurveyMonkey & Paradigm is a great "DIY" option, especially for teams without a budget. Alternatively, Culture Amp's platform is a more "robust" option, as it entails benchmarks, advanced analytics, and account management support. Both options are a great, designed to help you pull out quantitative and qualitative insights.
 
3. Ship it! ⛵
 
Our ultimate goal in this step is a high response rate + honesty in answers. So the delivery – how you communicate the survey to the company – is just as important as the content, the actual questions you'll be asking.
Your job is to create the appropriate conditions for the team to respond. Most concretely, your team will need time and flexibility to complete the survey. To encourage this, asking managers to give their direct reports some friendly reminders will go long way.
You'll also want to provide: a clear deadline (usually 1-2 weeks), a short explanation on the survey's purpose, how each person's response contributes to that goal, reassurance to confidentiality/anonymity, and expectations for what will be shared out afterwards. Anticipate these type of questions and answer them ahead of time in a public FAQ doc (here's an example).
Responses from underrepresented minorities (URMs) are especially key. Reassurances of confidentiality and anonymity will be extremely important to help these employees feel more comfortable reporting things that they may not have been able to share before.
 
4. Analyze 🔍
 
How do you know when you have enough results to start the analysis? It depends on context – a completion rate of 72% might be considered great at some companies, but dismal at another – take cue from similar company-wide communications to figure out the threshold. (72% is Culture Amp benchmark) If the survey fails to reach its target response rate, or is especially lacking in answers from URMs, you may have to repeat the last step and re-ship the survey.
Then it's time to go digging for insights. We recommend paying special attention to drilldowns based on demographics. While company-wide numbers will undoubtedly be insightful as well, the most valuable data often comes from disparities in employee experience.
For example, 85% of employees saying they belong at work might seem like a good score. But if your breakdowns showed that the number came from 95% of cisgender white men but only 60% of URMs, that'd be quite telling. And that's the expected result for most – Culture Amp finds that 9 out of 10 organizations find statistically meaningful differences between majority and minority groups. Ultimately, one of our main goals is to minimize these disparities – that's what a truly equitable working environment means.
So, it's counterintuitive – but inclusion surveys often bring up many unflattering issues in the employee experience. And that's a good thing – it means the survey was successful in surfacing new insights! This might feel disheartening, but we encourage you to take time to process the results, to focus on solving the problems, not the perception of those problems. Remember that all this data is just information – not personal attacks – to guide your future actions.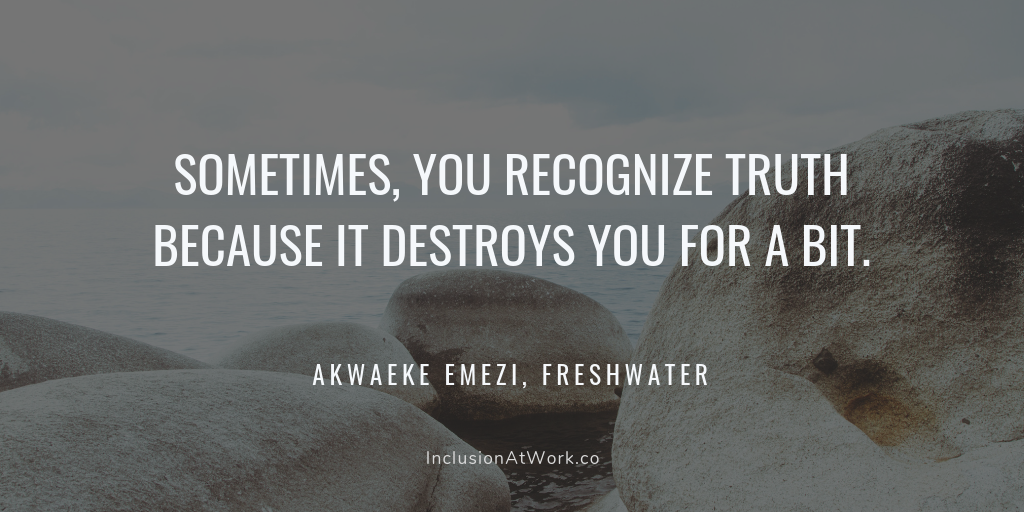 5. Follow up ↩️
 
The follow-up step is easy to overlook, but absolutely critical. Once you release a survey asking for people's honest thoughts, you must demonstrate that you're listening and able to take steps toward progress. Not to scare you off, but doing nothing will no longer be an option! But don't worry, you're not expected to solve all Diversity & Inclusion problems immediately.
Because inclusion surveys are more sensitive and personal in nature, you may field some extra curiosity from the team. So when the survey closes, set expectations by sending a thank you email, with a loose timeline of events. Ideally, you would be able to share the results within a few weeks of the survey close date.
In sharing results, we recommend against 100% transparency. Survey respondents are likely to hold off on sharing their true sentiments if it's going to be visible to the company, even if it's promised to be "anonymous." When in doubt, consider the Golden Rule of surveys:
Provide the right amount of information required to enable folks to find a focus or gain a shared context. No more, no less.
Generally, there's a small group within the leadership and People function (+ ideally ERGs) who will benefit from having the most granular results, including all heatmaps and comments. But expect some bruised egos from the unflattering content! We can share from experience that it's very common for executives to not have the best reactions, "but I thought we were doing pretty good 😞" Folks need time to process the wake-up call.
Here's our recommendation for moving forward: With this small group, select 1 area of focus that will meaningfully impact the employee experience. From the area of focus, select 2 actions that individuals from the group can own – Maybe HR can prioritize to improving performance management process, or managers commit to additional training. Take special care to the team doesn't bite off more than you can chew – and make sure the onus does not fall on underrepresented minorities.
Finally, you want to communicate these insights to the rest of the company. Transparency is a spectrum, and not everything has to be available immediately and entirely to appease your team's curiosity! In most cases, it's more than enough to share some high-level learnings, as well as the chosen area of focus for action. And you may want to err on the side of over-communicating – e.g. during All-Hands, a Slack/email follow up summary, and/or office hours. The goal is for the team to feel heard, and for them to know that you care.
 
6. Re-measure 📏
 
To track your progress, repeat the survey, usually every 6-12 months. Each iteration will show you your progress (or lack thereof!) and point you to new potential areas of focus. But, we recommend only surveying as quickly as you can take action and have it be felt by an organization. Most companies can tackle some low-hanging fruit within 6 months. But initiatives around larger improvements may need at least 9-12 months before they show up in survey results.
Inclusion surveys can create an important communication channel for employees to feel heard and validated. If you solicit feedback and it leads to tangible and palpable improvement - you won't believe how much feedback you'll get! It does take some time to figure out the right cadence for surveys. Don't be afraid to experiment with it.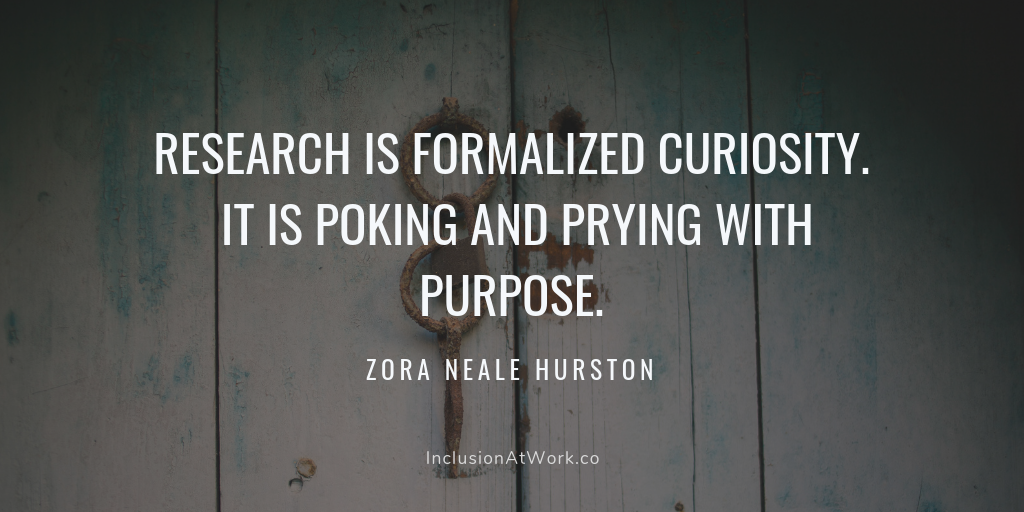 This might seem like a lot and feel intimidating – but remember that Diversity & Inclusion is emotionally brave work. It's supposed to be hard. We can't guarantee the process will be perfect, but we hope the outline of what to expect makes it a little easier to pick up the mantel and get started.
The learnings from your inclusion survey will be worth it. You'll emerge from this process equipped with a map, and better yet – a team – for your journey of building a more inclusive workplace. Wishing you the best of luck!
-Steven & Jen
---
Further reading:
👉 And check out our Diversity & Inclusion online course, created in partnership with Udemy!
As usual, this post couldn't have been possible without editor extraordinaire, Bukky Adebayo! 💛
Image by rawpixel via Unsplash